Probably not. That's just how I am, I like to try things .... and then.... I move onto the next thing. I've stuck with a few things through the years, but I'm sporadic at best! So, once again I'm going to give this blog thing a shot and see where it goes.
The kiddo is getting ready to start his summer vacation and I am hoping that both of us will be on some kind of a schedule - a productive schedule. So I am challenging myself to do this blog and also to do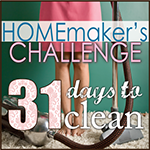 I'm starting this on June 1st with some of my wonderful friends! I can't wait. If you'd like to join along, please go get it and let's go!!!
So, I guess that's it for this post. I don't want to overwhelm myself! Now.... time for another cup of coffee? Yes!